After a turbulent upbringing in care, and being expelled from school twice by the age of 15, Duane Jackson hit rock bottom when he was caught trying to smuggle thousands of ecstasy tablets into America.
Born in the east end of London, he lived in five different children's homes. After leaving school without any qualifications, by the age of 19 he was out of work and unable to pay his rent.
He knew a group of his childhood friends were making money by trafficking drugs from Europe to America, and agreed to join them.
Duane, now 36, says: "It just seemed like an easy way to make money. I did it twice and got away with it, but on one trip to Atlanta, Georgia, I was caught with 6,500 ecstasy tablets in my hand luggage."
He was sent back to the UK to stand trial, where the judge decided he was young enough to deserve a second chance, and gave him a lenient five-year sentence.
Duane, who had taught himself computer programming as a teenager, used his time behind bars to develop his skills and teach IT to other inmates.
Coming out of prison in 2002, he was determined not to fall back into a life of crime, especially as his childhood sweetheart Nadia was expecting their first child.
The pair married in 2006 and now have three daughters – Aaliyah, 12, Sienna-Mae, six, and seven-month-old Jemima.
Determined to provide for his family, who now live in Hove, Duane went to the Prince's Trust to ask for help setting up his own software business, KashFlow.
"It was never the plan to grow a huge business and make loads from it," he says. "Initially it was to make enough money to provide for my future wife and daughter."
But KashFlow flourished, eventually employing 40 people. Duane made a point of offering jobs to other ex-cons, giving them a second chance.
He says: "After prison, the only way to get a job is to not tick the box declaring spent convictions – which is breaking the law. I was keen to help people break that cycle."
Duane sold his business for a reported £20million in 2013, and immediately wrote a cheque for £100,000 to the Prince's Trust.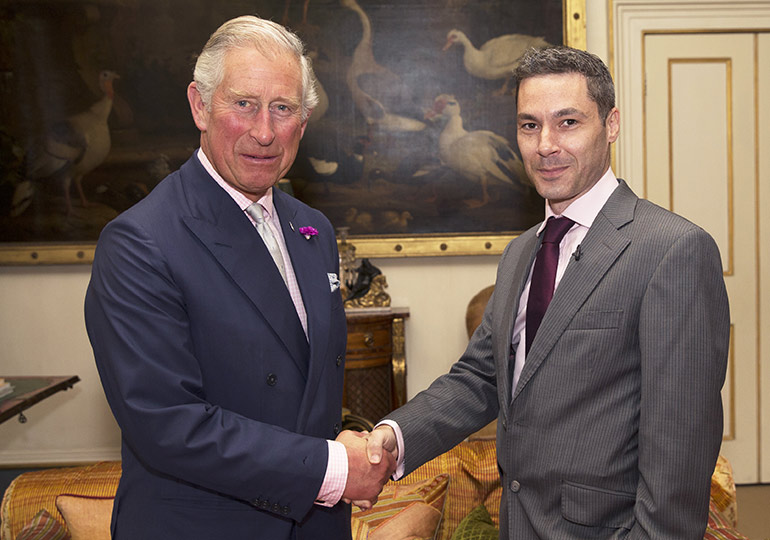 His Royal Highness, the Prince of Wales, said: "What is so remarkable about Duane's story is the inspirational turnaround he has made in his life.
"He is a shining example of why we should give young people the skills and confidence to achieve their potential."
After receiving his Prince's Trust Achiever of the Year Award Duane said: "Kids in care, and even more so if you end up in prison, are written off. The Prince's Trust believed in me and that really helped change my mindset."
Duane is now a mentor for other youngsters.
He says: "When someone sees one of their own that has done well, I do think it is inspiring for them."